- Advanced TMR Technology Realizes Ultra-low Power, Ultra-high Sensitivity, and Excellent Temperature Stability for High-performance Sensor Applications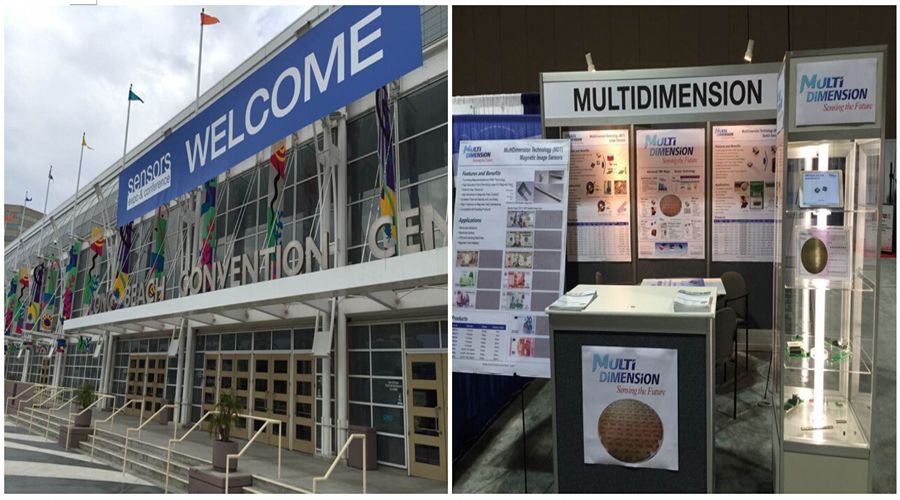 LONG BEACH, California and ZHANGJIAGANG, China, June 10, 2015 /PRNewswire/ -- MultiDimension Technology Co., Ltd. (MDT), a leading supplier of magnetic sensors specializing in Tunneling Magnetoresistive sensors (TMR sensors), will release ultra-high sensitivity TMR magnetic switch sensors TMR1208/TMR1308 at Sensors Expo 2015. Featuring ultra-high sensitivity with 5Gauss (0.5mT) switching points and ultra-low power at 1.5microAmperes in high-speed operation, they are ideal choices for battery-powered sensor applications that require high-precision measurement, stringent performance uniformity, and excellent temperature stability. Typical applications include wireless door access switches, intelligent medical appliances such as smart pills and portable drug delivery devices.
"MDT's TMR magnetic switch sensors are the first products that integrate ultra-high sensitivity, ultra-low power, high-speed operation, and outstanding temperature performance into a single device. Backed by our strong IP portfolio and advanced manufacturing facilities, MDT will continue developing innovative TMR sensor products to satisfy wide-ranging application requirements," said Dr. Song Xue, Chairman and CEO of MultiDimension Technology. "We are fully committed to bring the unique benefit of TMR technology to our customers by offering multiple TMR sensor product series including TMR switch sensors, TMR linear sensors, TMR angle sensors, TMR gear tooth sensors, and TMR magnetic image sensors, as well as comprehensive service options ranging from custom sensor design, foundry service for sensor fabrication, to IP licensing for MDT's TMR technology."
The new TMR1208/TMR1308 magnetic switches are the highest sensitivity switch sensor product available on the market today. They enable precision measurement with a smaller magnet or a longer sensing distance to reduce the overall system cost with enhanced usability. They are additions to MDT's growing TMR12xx/TMR13xx magnetic switch series that is designed for a variety of industrial and consumer applications. Most of MDT's magnetic switch sensors consume 1.5microAmperes ultra-low power in continuous operation with >1kHz frequency response. They are best suited for battery-powered devices with demanding performance constraints.
Highlights of TMR12xx/TMR13xx Series with Typical Applications and Suitable Products:
· Smart flow meters including water/gas/heat meters, position/speed sensors, electrical toys: TMR1202/TMR1302 with ultra-low power, fast response;
· Liquid level sensors, proximity switches: TMR1306 with open-drain output, as an alternative to Reed Switches;
· Motor and fan control: TMR1250/TMR1251/TMR1350 in high-voltage and high-speed operation;
· Wireless door access switches, intelligent medical appliances: TMR1208/TMR1308 with ultra-high sensitivity, ultra-low power, fast response.